The #China Easy webinar series is the perfect solution for anyone wanting to crack the Chinese consumer market using practical, low cost strategies to overcome the problems of language, culture and a challenging China business environment.
Each webinar in the 8-part #China Easy Webinar Series provides an essential building block to developing a complete market entry strategy for China, tailor-made to your business. You will learn how to market to China's emerging middle class and massive online consumer market.
**In this course you will find videos and pdfs' referenced in Webinar 1**
Webinar 1 - How To Communicate In Chinese When You Can't Speak It
How To Communicate In Chinese When You Can't Speak It tackles one of the biggest obstacles you will face in your China campaign - language.
Did you know only 1% of Chinese consumers can speak English?
To succeed selling to Chinese consumers you must communicate in a language your Chinese customers can understand - to tell them about your products and services, to build a relationship with them and ultimately, convince them to buy from you. But without an accurate, compelling translation, your China campaign can fail before it's really even got off the ground.
So what do you do if you can't speak Chinese?

#China Easy will give you skills, tools and tips to communicate fluently with your new customers without needing to learn to speak Chinese. You will learn:
Which Chinese language you should use for your business

How you and your staff can speak in Chinese to your new customers even though you've never learnt it
How to use written translations to help you convert sales
How to guarantee your translation is a good one that sends the right message.
Too busy? You can access #China Easy online. You don't even have to leave the office.
What you get access to:
3 instructional videos
Free templates, tools and downloadable information
Quiz to test your China competency
Your Instructor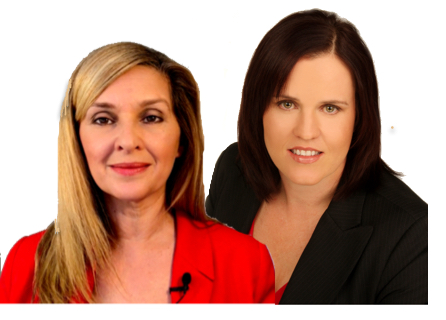 Christine Hawkins - Host
A writer, presenter and communications expert, Christine specialises in turning complex subjects into clean, compelling content that's easy to understand.
An on-camera TV journalist at Channel 9 for almost 15 years (including a foreign correspondent posting) she cuts straight to the heart of every subject making sure you learn everything you need to know.
Christine is also a small business owner and understands the pressures, risks and time constraints of taking your business Chinese.
Lisa Goodhand - Presenter
Fluent in Chinese, Lisa speaks and writes regularly about doing business with China.
Since founding China Blueprint more than 10 years ago she has helped countless Australian businesses in the food, tourism and lifestyle industries grow their profits through selling to Chinese consumers.
She has a proven ability to identify opportunities and offer business practical solutions to negotiating the complexities of the China market.
Course Curriculum
Communicating in Chinese When you Don't Speak Chinese
Available in days
days after you enroll
2. Building a Chinese Language Website
Available in days
days after you enroll
Frequently Asked Questions
When does the Webinar commence and the videos become available?
The ACBC will publish the Webinar dates. During these webinars, the short form videos will be watched and then become available to participates Free of Charge for 1 month.
How long do I have access to these videos?
The video and download component of this course will be available to participants from the ACBC for the period of 1 month from the date of the Webinar. This includes the downloadables. It does not include the full webinar recording.
Can anyone access this video series?
No, the video series is only available to ACBC Members who are also subscribed to the ACBC IT user agreement and who have paid to attend the #China Easy course.
We hope you enjoy the #China Easy series and gain valuable information by participating. We look forward to seeing you on the Private Members Only Facebook Page.